I was telling my oldest the other day about when she was little and how I was so stressed around this time of year. I was going to college, had a thesis due and felt guilty for not decorating for Christmas. She of course, didn't remember. But, I found myself feeling bad for all those going to college. It is hard work. And expensive. Then I received an email reminding me of a company that wants to help college students and others.
Campus Book Rentals
is a great company that:
-lets you save 40-90% off of bookstore prices
-gives you free shipping both ways
-allows you to highlight in the textbooks
-has flexible renting periods
-donates to
Operation Smile
with each textbook rented
And now they have a new company that allows students to rent their own textbooks! You can earn 2-4x more money compared to what you would make through buyback options!
Rent Back
helps you rent your books again and again and reach a broader group of people than if you rented on your own.
Now I realize this company might not help all of us that are not attending college, but pass it on to someone you know who might be experiencing the expensive cost of college and books!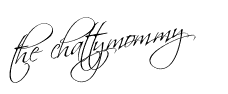 **The opinions above are my own, but I need to disclose I was compensated for this post.