FOR TODAY
Outside my window... sunny.
I am thinking... I love this weather we have been having- nice and warm.
I am thankful... for the husband.
In the kitchen... sausage and peppers for dinner.
I am wearing... black capris and my "My Husband Rocks!" tee shirt.
I am creating... paper crafts with my cricut (hopefully).
I am going... no where and I like it!
I am wondering... why these kids insist on testing me!
I am reading... the Bible.
I am hoping... to make some serious cash on ebay.
I am looking forward to... Thanksgiving and all things
fall
.
I am learning... to have more patience and to be a better wife.
Around the house... organizing and getting ready to set up crib.
I am pondering... what to do first day- phone calls or cleaning?
A favorite quote for today... "And we know all things work together for good to them that love God, to them that are the called according to his purpose." Romans 8:28
One of my favorite things... Swagbucks! I have earned free giftcards for Amazon.com by using swagbucks as a search engine and referring them to other people. Sign up
here
to give it a try. I have earned quite a few amazon.com giftcards. Very handy when Christmas is around the corner and all you have to do is use their search engine. I take a little break from google and get free stuff. It is a no-brainer.
A few plans for the rest of the week: organizing, more coupon cutting, ebay listing- hope to list 20 items by the end of the week.
A peek into my day...
I am linking up
here
!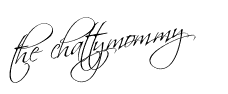 Remember to follow me on
pinterest
!