FOR TODAY
Outside my window... rainy with the sun trying to peek through.
I am thinking... I can't go another day without getting my haircut.
I am thankful... for being off with my kids.
In the kitchen... bacon and eggs.
I am wearing... capri sweats that now have 2 holes... garbage perhaps? And a green tee with too many stains. Someone needs to invest in some real jammies.
I am creating... a fourth of July wreath? Will it be in time?
I am going... food shopping- it's Monday- duh :)
I am wondering... what to make for meals this week.
I am reading... the Bible in a year and waiting for some books to come in the mail and from the library. Including the new Duggar book!
I am hoping... to make a visible difference in my room today.
I am looking forward to... My brother and sister-in-law coming to NY!
I am learning... to make lists.
Around the house... dishes, wash, cleaning, organizing
I am pondering... How one baby girl can have so many clothes in 3-6 months? (and other major concerns around the world)
A favorite quote for today... uuhhh... "Don't put off tomorrow, what you can do today"
One of my favorite things... coconut ice, ice pops, but never coconut water- yuck.
A few plans for the rest of the week: beach, pool, family, repeat...
A peek into my day... (working on birth announcements)
What about you?
What is going on by you?
Link up your latest post below and don't forget to get the today is Monday button from my sidebar.
Happy Monday!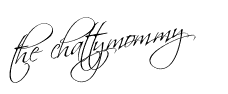 I am linking up
here
,
here
and
here
.