And I am back!
Special thanks to M.C. for fixing my computer!
If he even reads this blog. lol I am up and running and so happy to be back.
Feeling more and more like myself after giving birth!
Went to church today for the first time.
Was a little out of sorts trying to decide when to sit in service or in the nursery and when the best time to nurse her was. But I will get my groove back.
Charlotte is wonderful and fun and even though she doesn't sleep too much, we are really enjoying every minute with her. Even the tired ones.
How are you?
Link up your blog post below. Any family friendly post will do and don't forget to grab the today is Monday button from my sidebar!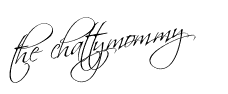 I am linking up
here
and
here
.