Another Monday!
This week the kids have off!
Very excited.
Then the oldest has convention with the youth group and the kids have their Cuz Buzz with Nana.
In the mean time, I wake up in the morning thinking, what if today is the day I give birth?
The only problem?
I need to clean this house!
So, today along with food shopping, comes some serious cleaning.
Below is a pic of the current state of the boys' room.
Full steam ahead.
We need a lot of throwing out, packing up and deep cleaning to get the house ready for little miss.
Somewhere with that we will fit in a dentist appt, getting together with friends, shopping for Easter and making sure everyone has Easter clothes!
What about you?
What do you have planned this week?
Link your Monday post below and grab my today is Monday button from the sidebar or link back to me.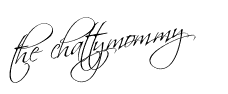 Linking up
here
and
here
.