Just have to say it...
I wouldn't mind it being Monday, if it weren't sooo
COLD
.
But, I will live and stop writing on
twitter
that I want to move down south, before my girlfriend down there rents a house for me!
But, it would be nice to be warm all the time.
We have been having busy days.
Days where I say to myself, there just isn't enough time in a day.
I have some projects- okay a lot of projects- to get done before our little miss makes her arrival.
My mom has been spearheading some, which has been awesome.
And this weekend we had a big banquet at our church for our Girls' club (think Christian girl scouts). Since I am a teacher, I got to go with both of my girls.
We had a great time.
I usually enjoy anything at my church.
And my favorite redhead got to hold the flag!
Each church that comes represents a country. This year we were Germany. Every church then makes food from their country and all the girls get to sample.
I loved the Greek pastries!
Our church served sauerbrauten and purple cabbage. It was good, but a little smelly in our room!
Then on Sunday, we had a birthday party to go to at Pump it Up.
All 4 kids and possibly even the husband ::wink:: had an awesome time!
It was a long weekend.
I am now paying for it with a mountain of dirty dishes and clean clothes to fold.
We had our traditional St. Pat's day dinner and all is well over here.
How about you?
What do you have going on?
Link up your blog post below.
And don't forget the Today is Monday button from my sidebar.
Happy Monday!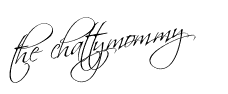 I am linking
here
and
here
.