Busy weeks, as I suppose all of them will be till our baby comes!
And even then, with the sports schedule we have, it will still be crazy.
This week I made some pasta fusil (or however you spell it).
The kids were less than thrilled.
But, I loved it and ate a ton of it.
Have to make soups more often.
Thinking about freezing some soups and chili in freezer bags.
This guy seems to think we share a bed!
Sadly mistaken.
I will keep removing him even if it takes every night to get him back into his bed.
But...
when I saw his little arms in the air, it reminded me of when he was little and a baby.
Ya, know, when there arms shoot up into the air for no reason.
So cute.
Can't believe he is 5!
Wasn't so long ago that he looked like this and woke up every hour to spend time with me.
It seems like it will take forever for them to stop waking so much and then one day they do.
Even if it is in their Mama's bed.
Chore charts are up and being implemented this week.
I will keep you posted on that.
We might be getting a snowstorm on Wednesday.
Pray we don't.
I am so done with winter.
Link up your blog post below, grab my button from the side and enjoy your day!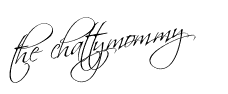 Linking up
here
and
here
.