I was out food shopping the other day, and while on line a woman asked me if I was having my first baby.
I love being able to surprise people when I say- "No, my fifth."
I have a young looking face especially with no make-up on and lately I have more days without make-up than with.
Well, the woman replied, "You must either be religious or crazy".
I don't think I actually replied. I thought maybe a bit of both. Though, I don't believe either of these is necessarily bad.
Crazy?
Sure I am crazy. My home is loud and busy, but fun and loving. I truly believe that the best thing I have ever done for my kids is give them each other. They will
always
have each other.
They play together and basically watch each other grow.
All 4 kids have come to me on separate occasions questioning if they will get to see the baby grow up. Will they be away at college or married or will they really see her and know her and be able to read to her?
I have assured them that they will always come back to our home. They will always be close.
If that's crazy, I am fine with it.
Religious?
This word is always a rough one. Does it describe me? No, maybe not. I go to church every week, most times 2 times a week. But, I don't do it because I have to, because I was "born" into it or because I feel guilt to do so.
I love the Lord- I love having a relationship with Jesus and I can't imagine my life if I didn't.
My kids, although far from perfect, go with me and have enjoyed their own relationships with Christ since being little. They love our church family.
"Behold, children are a heritage from the

Lord

, the fruit of the womb a reward." Psalm 127:3
Although I strongly believe children are an amazing blessing from the Lord and scripture from the bible definitely backs that up, I do not believe I have to have a ton of kids. I am not going to "keep going". What is best for others is not necessarily what is best for us. The husband and I make decisions that are best for us. And I pray about these decisions.
"All your children shall be taught by the

Lord

, and great shall be the peace of your children." Isaiah 54:13
If this makes me "religious" I am fine with that as well.
So if I encounter a woman like this before (she was very sweet), I will know how to answer and I will be reminded of how blessed I am.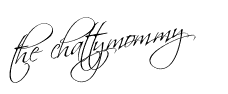 Linking up with
Casey
.