Good Morning!
A little sad having to send the kids off to school today.
Really looking forward to the summer when they are all off.
At least Easter break comes early this year.
Speaking of which, I seriously need to put up a wreath or some decorations on the window.
But of course, I wanted to make the wreath, so it lies unfinished in my closet.
Maybe tonight?
The boys worked really hard on a 100 day of school project.
100 google eyes!
It was a lot of fun.
Things for this week- organizing, sign up for baseball and softball and getting ready for baby who will be here in about 2 and a half months!
If anyone is interested in a button swap or sponsoring TCM for March, email me at thechattymommy(at)optonline(dot)net.
Link up your Monday post below and grab the today is Monday button from my sidebar.
Happy Monday!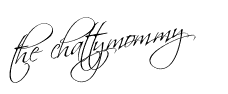 I am linking up
here
and
here
.