I think I am finally starting to feel better.
I regressed last week with fever, cough and shortness of breath all over again, but with a lot of rest, I feel better!
I am tired sometimes and my body is not used to doing everything I used to, but I am getting there!
The kids have off this week and I am glad.
Well, actually the little guy has school.
And the 3 older kids have off.
Go figure.
But, I am happy that they are home.
The little guy turned 5 and we made some chocolate covered strawberries!
Thanks mom for the supplies.
The little guy wanted the number "5" cake and I think it came out pretty good for a first try.
Valentine's day was great although the husband and I spent 2 hours waiting for my regular OB appt. instead of going out for dinner, which we haven't done in ages.
What about you?
What is going on in your neck of the woods?
Link your latest post below.
And, PEOPLE, don't forget to grab the button from my sidebar.
Ya know, the one that says Today is Monday?
'Preciate it!
Happy Monday!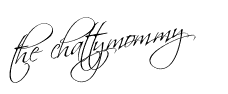 I am linking up
here
and
here
.