FOR TODAY
Outside my window... dark, but not that cold.
I am thinking... how many more days till the kids have February break?
I am thankful... for my warm home.
In the kitchen... made a ton of banana bread and muffins because we had a ton of ripe bananas.
I am wearing... fuzzy socks, capris I wear for bed, a pink tee and a purple pj top- Yay, matching! (not)
I am creating... a winter wreath.
I am going... for an ob appointment tomorrow morning- I am 22 weeks! Woo hoo!
I am wondering... what is for dinner?
I am reading... yet another Beverly Lewis Amish novel and starting a bible you read in a year.
I am hoping... for a clean house by the weekend.
I am looking forward to... the baby coming!
Around the house... it looks so bare without the Christmas decorations- I am thinking we need to paint.
I am pondering... if I can be around paint.
A favorite quote for today... "When the Lord closes a door, somewhere He opens a window." -Maria from
The Sound of Music
.
One of my favorite things... italian ice, but the shop is closed for the winter!
A few plans for the rest of the week.... still have some returns, writing lists of upcoming things to do.
A peek into my day...
Do you have your own personal fireman at home? Doesn't get much better than that.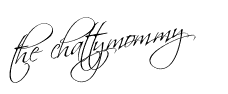 Linking up
here
.