It's that time of the week again!
And I seriously did not want to get up this morning.
There is still so much to do this month but,
I am not at that crazy point where there is not enough time to do everything.
I can still do it without crazy stress.
But, will I?
If anyone has an ounce of procrastination in them, they will know what I am talking about.
We had an awesome, busy weekend!
My daughter had a last minute Christmas party with her friends. It was fun and a lot of work.
I made a ton of Christmas cookies and they decorated them, but more about that later in the week.
We celebrated my mother-in-law's birthday, which was nice because our aunt came over and made a roast beef and po

tatoes!
The middles have 2 half days this week. Can't wait- just feels that much closer to Christmas vaca!
What about you? What are your plans?
Link up your Monday post below and remember to grab my button from the sidebar.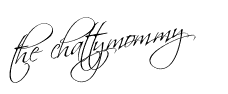 I linked up
here
and
here
.