Have you checked out the P&G eStore yet?
I was shocked to find out how many products I use are in the eStore.
And the bonuses are awesome:
15% off on a first-time order from a new customer, using promo code: A9Z-MN5-KY3-ISA
Free Shipping on orders over $25
Free Samples with every order.
I so plan on taking advantage of this site when the baby is born.
Think about it. Diapers shipped to my house for free!
No taking the baby our in the carrier to but her/him into a car and then into the shopping cart for a package of diapers that will only last a week.
A minute online and straight to my door- Pampers Swaddlers!
Now I know what you may be thinking haven't you ordered diapers before.
Nope- with all four kids I got diapers the "old-fashioned" way- at the store!
I have always talked about it and now I know where to order them.
And
cover girl products
?
Yes, please.
Sent to the house?
Even better.
Tide pods
. I love these. Toss them in and go.
Yep, P&G has them too.
Most of us shop online for Christmas gifts and stuff we need. And some of us may even shop for groceries online.
The
P&G eStore
makes it easy and has great incentives.
Could it be any easier?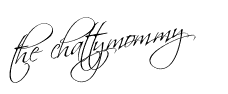 **I was compensated for this post, but all opinions are my own.