FOR TODAY
Outside my window
... dark and cold.
I am thinking
... wow- it is really December!
I am thankful
... for my kids- they make all the holidays great!
In the kitchen
... we got together for my fil's birthday and got pasta take-out courtesy of Aunt V! So no cooking.
I am wearing
... maternity black yoga pants and a blousy top that I wear a lot.
I am creating
... some pretty holiday gift wrapping.
I am going
... to church tomorrow.
I am wondering
... how I am going to keep track of all the kids presents.
I am reading
... a book by Janette Oke that I am not thrilled with- a little slow moving. And psalms in the bible.
I am hoping
... to get this house in better condition now that I am feeling better.
I am looking forward to
... the baby being born.
I am learning
... to finally iron our clothes the night before church.
Around the house
... a lot of Christmas decorations are up and so much fun.
I am pondering
... all that is to go on in the days ahead.
One of my favorite things
... maternity yoga pants, maternity leggings and anything but, maternity jeans!
A few plans for the rest of the week
: Christmas shopping, my daughter's first chorus concert.
A peek into my day
...a sneak peek at our Christmas photos- can't wait to share.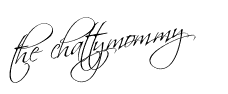 I am linking up
here
.