Though it has been awhile since I went to college, I still well remember the huge price of textbooks! And as I look to send my own kids in the years to come, I can't imagine the cost.
And recently, I came across Campusbookrentals.com.
You can actually rent books at a tremendous discount.
Take this book for instance. One of the books I used while in school.
On amazon it goes for $60, but you can rent it for

under $17!
Other benefits:
-save 40-90% off of bookstore prices
-free shipping both ways
-can highlight in the textbooks
-flexible renting periods
and
-they donate to Operation Smile with each textbook rented!
Whether you are in college, have a child in college or know someone in college, campusbookrentals.com is definitely worth checking out!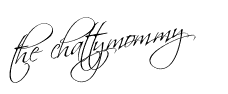 **Though the opinions stated above are my own, I have been compensated for this post.**