Good Morning!
And yes, you heard correctly- today is Monday!
This basically means everyone has a hard time getting up in the morning at our house.
And I forget everything I am supposed to do- like making lunches and getting things ready- you would think it was the first day of school all over again.
Apparently, Saturday and Sunday throw us off that much!
Anytime, you take a picture- this guy wants his picture taken too. Here he is holding a playdoh mold. Notice the too small doggy pajamas. I have put them in the giveaway pile and he always pulls them out. He loves them. I think they are a 3T and he is in 4T- not too bad I guess- what's one more year?
I made some card cookies with the help of a good friend. I am slowly getting all cookie'd out.
My middle daughter had a friend over that was visiting from out of state and they made play-doh hair-dos for the littlest pet shop figures. They have done this since they were little and it seems to be their favorite thing to do.
I went to a Victorian tea with the church ladies and my BFF and I won this awesome gift basket! I am super competitive and love to win things.
My favorite parts- the beautiful purple flower hair bow that my daughter wears now and the pink and orange basket everything is in - we use it for littlest pet shop now!
How about you?
How is your Monday going?
Link up your Monday post here and grab the Today is Monday button off of my sidebar.
Happy Monday!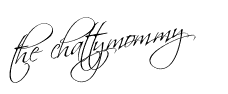 Linking up
here
and
here
.