I am a mom who is big on doing everything the same for each of our kids!
That being said, we decided to put the little guy in pre-school!
We never sent the other 3, but everything is different now.
The kids are in public school and pre-school is free, so we decided to give it a whirl.
The little guy will have to go to full day kindergarten next year, so we figured 2.5 hours of pre-school might help him ease into it.
It was hard to leave him and even my middles said, "Mom, are you really leaving him here?"
The little guy did great.
His only problem?
Weekends!
He is upset he has no school!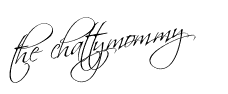 **Don't Forget
this Awesome Giveaway
!!!***