Last week, we went bowling! It was a rainy day and the perfect thing to do.
And then the kids went to a cuz buzz at their Nana's house.
7 kids including a best friend and Nana.
They slept in a tent, played play-doh, went in the kiddie pool, made stepping stones, toasted marshmallows and a ton of other things....
They had an amazing time!
And I had an awesome time off.
Thanks Mom!
And for this week?
Beach!
And some back to school shopping!
Special thanks to my MIL for giving the kids back-to-school-shopping-money!
What about you?
What is going on in your neck of the woods?
Link up your Monday post here.
Grab the button from my sidebar, purdy pleazzzz.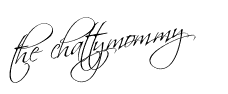 I am linking up
here
and
here
.