FOR TODAY
Outside my window
... sunny and beautiful
I am thinking
... wow- my lawn needs to be mowed!
I am thankful
... for sunny days and getting to see my brother and his wife.
In the kitchen
... ummm, cereal?
I am wearing
... an old navy tee and black stretch shorts.
I am creating
... a lot- more to come...
I am going
... to a parents' meeting at the little guy's pre-school.
I am wondering
... how I will get everything done today.
I am reading
... just the bible right now- gotta download onto my kindle.
I am hoping
... to go through some clothes in the basement.
I am looking forward to
... the Yankees game tomorrow!
I am learning
... to be a better mom- always.
Around the house
... really wanting to paint everything- not sure if I could actually paint- don't know if I have the skillz.
I am pondering
... future blog posts.
A favorite quote for today
... "A new command I give you: Love one another. As I have loved you, so you must love one another..... John 13:34
One of my favorite things
... being tan.
A few plans for the rest of the week
... beach, beach and more beach.
A picture for sharing
.....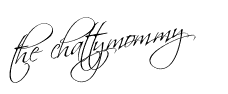 Linking up at The
simple woman's daybook
.