FOR TODAY
Outside my window
... warm and sunny! love me some summer!
I am thinking
... we need ride bikes more.
I am thankful
... for the husband who works in the heat for us.
In the kitchen
... chicken cutlets!
I am wearing
... Old Navy capri sweats my eldest told me were cool and an Old Navy tee.
I am creating
... cookies for some orders!
I am going
... possibly to the library for the kids' summer reading program.
I am wondering
... what to do first.
I am reading
...
Big Decisions (Lizzie Searches for Love)
- an Amish romance. ::swoon::
I am hoping
... to get this house transformed by the time my eldest comes home from camp.
I am looking forward to
... my cousin's high school graduation party this weekend.
I am learning
... to be on top of these kids- they have been keeping their rooms clean.
Around the house
... a new shower curtain!
I am pondering
... if there is still time to plant anything?
One of my favorite things
... need you ask?.... The Beach!
A few plans for the rest of the week
: beach tomorrow, a baby shower, a girl's night of redefining beauty with my tween and some other fun stuff.
A peek into my day
...cleaning, cooking, library, work....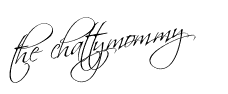 I am linking up
here
.