Outside my window...
overcast and getting dark.
I am thinking...
I am glad the day is almost done- can't wait to get into my pjs.
I am thankful...
that the cop who pulled me over let me go after I rolled through a stop sign!
In the kitchen...
I made chicken cutlets, potato salad and salad- a Tuesday night special.
I am wearing...
A tweed skirt, black stockings and a black blouse. (work clothes)
I am creating...
a wreath in my mind- still never finished the last one.
I am going...
to bed in a couple hours.
I am reading...
Jane Eyre - Pretty good book!
I am hoping...
for warm weather.
I am looking forward to...
my kids' games this weekend.
I am learning...
to get organized- what else is new?
Around the house...
lots of clean wash, leftover dinner, some great kids and a wonderful husband.
I am pondering...
what to do first...
One of my favorite things...
bacos on my salad!
A few plans for the rest of the week:
going to a friend's house, hitting the gym, church, games, practices and my daughter's first track meet tomorrow!
A picture of me at the park with the kids- tried to take some pics for the new blog makeover- I will show you more tomorrow- a good photographer I am not.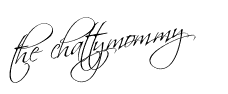 Linking up
here
.