FOR TODAY
Outside my window...
dark, wet, damp
.
I am thinking...
Yay, baby! It's Friday
!
I am thankful...
for my home and the husband who works hard for it
.
In the kitchen...
Penne a la vodka with chicken tonight- we made banana muffins and pudding pie last night.

I am wearing...
Mismatched pjs- when will I stop that? soooo attractive
.
I am creating...
a bucket list of things we want to do in 2012. So many of the things seem to cost money!
I am going...
to the home depot kids workshop tomorrow. gym today.
I am wondering...
when did I go from 17 to 30 something? And where are all our babies in diapers
?
I am reading...
Unstuff by Michael and Hayley Dimarco- almost done- Next up--- One Thousand Gifts by Ann Voskamp.

I am hoping...
I get a lot accomplished today.
I am looking forward to...
the weekend and then Easter break and then summer vacation. Love when the kids are home and our schedule is not so strict.

I am learning...
to have more patience with the kids and to cut down on my sarcasm.
Around the house...
why do we have so much stuff?
I am pondering...
how to balance what is important. Like the younger kids would like to go to build a bear- we took the eldest and they want to try it out- but is it right to buy them overpriced stuffed animals when we have too many to begin with? Should we buy them yet another one when there are kids who won't get to eat 3 meals today? And then I guess we could think that way about anything we buy them.
A favorite quote for today...
While buying a 3 pack of kielbasa at sams, the little guy asked how many people live in our house- when I told him 6, he replied, "Oh, so we can't have seconds, mom?"
One of my favorite things...
seeing my son who I never thought would like reading, sit up in is bed at night to read a book with a flashlight- beautiful.

A few plans for the rest of the week...
declutter, get organized with a stricter eating plan- read all Nutrisystem material.

A recent pic....
Linking up to
The Simple Woman's Daybook
.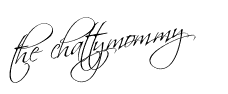 *P.S.- If you are looking for the Friday follow, just scroll down a bit- it's there.*