I read

The Weird Sisters

by Eleanor Brown this week.
It was different than most books I read.
I am usually a Amish Christian Romance reader with some biographies and self help books tossed in.
But, I figured I would branch out and read Brown's book.
It was about 3 sisters and their lives together and separate.

I am always thinking about my kids and if they will be close when they get older. I pray that they will, but ultimately, it is not my decision.

The sisters in this novel were not close at all and yet they were.
They didn't involve each other in their day in and day out lives, but they knew so much about each other from growing up together.
Even though they were completely different people, no one could take away the memories of their childhood from them.
This made them closer- they knew how to read each other and when something was affecting one of them.

What was different about the book was the way they always quoted Shakespeare. It was kind of lost on my because I did read a Shakespeare book

every

year from 7

th

grade till 12

th

grade, but it seems so long ago.
The girls' father was a Shakespeare professor and both of their parents raised them in an unorthodox way.

This book had its tender moments, was a quick read and was generally okay, but I don't know that I would recommend it.
It was a little out of my comfort zone. I think I might stick to the amish romance novels.

Have you read

The Weird Sisters

?
Want to hear from others who have?
Check out the

blogher

book club

here

.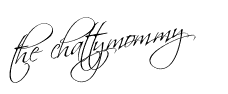 This is a paid book review, but the ideas expressed are my own.