New Year's Eve!
Woo Hoo!
Never a real New Year's gal myself.
But, I love the New Year.
My old senior Pastor used to always say as long as we know Christ who needs a new year to start fresh.
I get it, but thinking about the new year really prompts me to think of things I want to do differently or change.
My new senior Pastor usually gives a great message around this time about starting new.
Plans for this 2013:
1. Organization
2. Home Improvement
3. More time spent with kids really guiding them.
4. Teach kids about goals and how to attain them.
5. Try not to let our household turn upside down when the baby comes- we will see how that one goes.
Wanted to get some pics in of the kids in their jammies that Nana made because you know they don't always wear them at the same time!
Hope you have a wonderful New Years. I just know 2013 will be great!
You know the drill..... link up your post below and please, please use my Today is Monday button from the sidebar. :)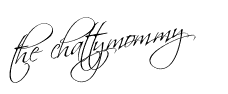 I linked up
here
and
here
.