Saturday afternoon I started to panic.
What will we eat for dinner?
I hadn't planned ahead (dumb) and needed to wash the van.
I didn't want to go food shopping, because it seems like every time I step foot in a grocery store, I spend $50!
I opened the door to start cleaning my really messy van and there is a box on the front step.
I was so excited.
I don't order too much online and couldn't think of what it could be.

Campbell's Soup!
I completely forgot the company had contacted me and was sending soup.

Dinner- grilled cheese and soup!
And the husband was actually okay with not having a big meal.
Woo hoo!

And I love campbell's soup- always have.

In walks my aunt who professes bean and bacon is her favorite since she was a kid and her and her dad would eat it.
Had to give it to her.

We ate the chicken chili- delish.
The husband had the potato, cheese and green chilies and enjoyed it.

Really- what is better than soup in a can?

And I know some of you aren't into canned items- but if you are going for something quick- wouldn't it be Campbell's?

Now, for the fun part.
Who wants to win the prize pack in the picture?

One winner will win the tote and all the soup/chili pictured.

To Enter:

Leave a comment telling me which Campbell's soup is your favorite.

Follow this blog.

Follow me on twitter.

Like me on facebook.

1 entry for each comment with a total of 4 possible entries!

I will pick a winner early next week and your soup will be on its way.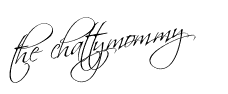 **Disclaimer- these comments are my own- I was not paid to write this post. I was provided with soup to try and the other package to send to a winner.