Yes, you heard me right! Me and the girls slept at the church last night!!
And get this...
we all (including me) had a good time.
I have to say, I usually ere on the "protective" side and would of never let my girls sleep at the church without me, but now after experiencing it for myself- I think I could of let them go- even without me.

It was about 40 girls from 5 to 15 from our girl's club (formerly called Missionettes- a name I liked better- just sayin) at church and since I teach now, I was invited to sleepover too.



They brought a ton of stuff for our 9pm to 9am extravaganza.
And our theme was Thembe, Africa and I did the devotion and was way nervous, but it worked out well.


We had a tour guide, "Panama Jane", who was amazing with kids as were all the other teachers.


The kids made masks to go along with the theme.


This was fun along with snacks, games, worship, devotion and plenty of time to run around.
The girls loved to be all together.
And thanks for the poll from my last post. I didn't wear hair rollers and my daughter was happy!


And after being with this bunch, I will definitely be there again next year.
Except next year, this mama will be buying a blow-up mattress.
Apparently, our church basement has cement under it.
Yeah, I didn't know either. wink.
Cement is hard and my back was bad.
I guess I am getting old.
Next year, Gadget, next year. (that was an Inspector Gadget reference in case you were lost.)

Enjoy what is left of the weekend!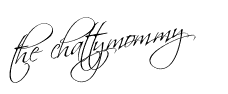 **P.S.- The husband was alone with the boys- this included a late night, chocolate milk, a cupcake, breakfast out and 5 calls to me about a lost toothbrush, just not in that order.
Not too shabby, I'd say.