Good Morning!

I am getting gall bladder surgery this morning. Woo Hoo. Can't wait to get that bad boy out.
I called yesterday for my time and when they said 6:15am, I nearly fell over.
That's earlier than the husband leaves for work!

My dad is taking me and though he tried to sound fine with it- I could tell his mostly- retired-self is not looking forward to waking up with the chickens.

But, he had a good attitude about it and said he would take me to the diner after.
Really Dad? The diner. How about dropping me off in my bed and tucking me in and maybe heat up some Nutrisystem soup for me?
I love him though- always worried about me not skipping a meal.

The kids are at the summer "cuz buzz" with my mom, sleeping in a tent in her yard.
She is the best.
It is nice to not worry about them and know they are having a great time and the idea that I will get to rest is so exciting.

I have a giveaway coming up for business cards- pretty neat- so look out for that in the upcoming days.

I did a guest post over at Wattlebird. I thought it was cute- check it out here.

Have a great day.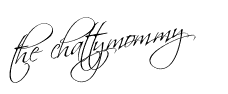 P.S.- There was something else I had to tell you - just can't remember- I'm getting old. :)