Gussy Sews is picking a new inspiration each week to focus on- this week- GREEN!

I am not by any means a "green" person, not really one of my favorite colors and not really much of a treehugger- just being honest.



But apparently according to some of my tween daughter's friends, "green rules".
Yes, a lot of them have traded the pretty pink we loved when they were babies for the originality of green. This is my bathroom wall that the husband let the kids draw on, because we will one day completely renovate it.


My daughter bought her friend these green treasures for her birthday at Justice of course.


Upon closer inspection, I realized my pocketbook, camera bag (yes I still have a point and shoot- don't judge lol) and my favorite suede parsons chairs are all shades of green.


And yes that is "dried sage" by Benjamin Moore on my walls. When we first bought the house, my mother suggested buying a 5 gallon bucket of something neutral, but I fought it and said I could no longer deal with "rental white" and wanted something trendy.
Yep...
Just asked my husband if we could paint the living room a neutral color to make it look bigger.
What does that tell you?
Always listen to your mama.



These are my new favorite resin glasses that come in all different summer colors from Sams and next to it is the worse possible thing the husband could treat the kids to but of course they love it!

So, I guess there are some cool green things around in my house.
On the topic of living "green", we have been recycling more and returning water bottles for the 5 cent deposit. Go us!

What are you doing to be more "green" and what is your favorite color?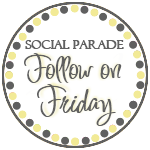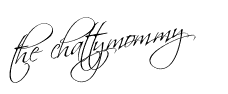 P.S.- Come back tonight around 6 pm EST to link up to the Friday Follow With TCM.