It's that time again!
Our Anniversary!
Thought I would share this adorable picture of the husband when he was little.
I can' t believe it has already been 12 years!
We have been through so much together and it is truly the grace of God that we are still together and that it just gets greater every year! I am so thankful for my husband!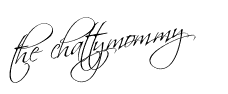 Oh yeah- The winner for the wreath giveaway is Crystal!!! Congratulations Crystal! Email me so I can get your address to get this beautiful wreath mailed out to you. Thanks so much, Mellissa Rose!