My little brother got married on Saturday. The weather in California wasn't that great all week, but the rain held out. He was married in a beautiful place called Serra Cross.
The cross was just perfect behind them so high up in the hills. It was a breath-taking site.
The ocean and the hills could be seen for miles all around us. It was amazing. I feel so blessed to be able to witness my brother take a wife. I am blessed to call Michelle, my sister.
Congratulations Jay and Michelle- May God bless your marriage always and may you never forget what a gift each of you is to each other!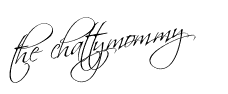 *Check back tomorrow when I share some of my favorite parts of their wedding in my "what I love Wednesday" post! *