I love going to stores after Christmas and buying things real cheap. But, usually I am broke.
While going to Sam's the other day, I happened to have a little extra since the husband has been working overtime.
I found these pads that I had been eyeing during Christmas that were going for about $9.
I got them for $3.91!
With 6 high quality Christmas pads inside, I paid about 65 cents per pad. This is an easy teacher gift. Slap it together with a homemade flower pen and throw it in a cellophane bag with some ribbon and a gift tag and done.
I sometimes get so overwhelmed with sales like this that I have to stop myself from buying all of them. I bought 6 and left the other 100 there!
Now, I just have to remember I bought them next Christmas when I start to think about teacher gifts.
My mom has a good tip to write it now on November's calendar. But, do I ever do it?
What about you, what's your best after Christmas find?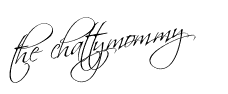 P.S.- coming soon- my awesome find and sell on ebay!