Outside my window
...it is dark and cold- it is so early still.
I am thinking
...I am tired- should I go back to bed or get ready for church?
I am thankful for
...the health of my family.
I am wearing
...a navy velour sweatsuit over my pajama top, waiting for the little girl I babysit for to be dropped off and still contemplating going back to bed once she gets dropped off- it is early.
I am remembering
...that I always dreamed of a life like this- I am blessed.
I am going
... to church for Sunday school and service and I can't wait.
I am currently reading
...Lies Women Believe and the Truth that Sets Them Free by DeMoss for Sunday school.
I am hoping
... the kids stay healthy and no one catches what my son is getting over and it is nice out tomorrow for my daughter's field trip.
On my mind
...health and staying healthy to be a testimony for my children and what God wants me to be.
Noticing that
... it is harder to lose weight the older you get...why did I let it get this bad?
Pondering these words
...Psalm 29:11 (New International Version)
11 The LORD gives strength to his people;
the LORD blesses his people with peace.
From the kitchen
... about to put chili in the crock pot that I prepared yesterday- love it.
Around the house
... realizing how cold it is and the kids need their warmer clothes brought up from the basement and switched with their spring/summer clothes. This is gonna take all week.
One of my favorite things
...watching my kids get up in the morning and smile.
From my camera
...
The little guy "ironing" doll clothes in his library program.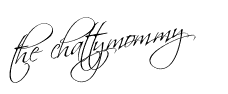 The Simple Woman is taking a break, but you can read last month's entries
here
.