The good people over at
overstock.com
contacted me and asked me if my readers would be interested in a coupon code. All I could think was "
Overstock.com
- I forgot all about that website!!" Overstock has everything at great prices with a flat rate of $2.95 for shipping ANYTHING!
I went over to check out the site and look at all the cool things they have:
A wooden table and chairs set or a
chaise
.
I would love a king size mattress set or a new
couch
.
If you have ever seen the inside of my car, you know I need this hand vac for under $20 or maybe I would love a new
diamond ring
.
Or for the winter, these bear pawz and my dream -a
laptop
!
All those goodies and so much more! The people at overstock want to offer you 10% off.
The discount code is: 121728 , good for 10% off all
Overstock.com
products.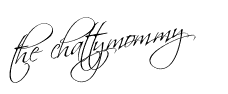 **All the ideas and opinions expressed are my own. No monetary compensation was received for doing this post, however, I was provided with a discount code.**