I am tired and I know this because...
-When my toddler came into my bed this morning and then left and then I saw a wet spot, I let myself believe it was from his sippy cup until I could get up the energy to change the sheets.
-Last week I ironed the kids clothes for school and this week, I found clothes that did not need to be ironed.
-I considered sending my child without lunch instead of making a can of tuna.
-I tried to convince the receptionist at my dentist office that I didn't need to come in for a new retainer and I could just wear the one that my son broke.
-I nearly cried when I went to go to the bathroom and realized one of those strings inside the bathrobe fell into the toliet. I had nothing to wear until my one pair of jeans that fit were done in the dryer.
Solution- I just cut the string.
-I nearly cried tears of joy when I found a clean pair of underwear for myself- you would think I would have more- they come in packages of 7!
-I have been smelling my laundry to see if I left it in the washer too long without drying it a lot lately.
-I broke down and bought white chocolate reese's peanut butter cups (my favorite) from Walmart to keep myself awake- oh, yeah and cause I love'em.
-And not to out anyone, but why do little boys pee everywhere but in the toliet?
-I do not want to brush out my hair anymore, so on a whim, I got over 8 inches cut off!
And then my toddler ran in my room and told me that his dog(toy of course) is feeling better, because he prayed for him and all I could think was these are the best days of my life!
I will cherish every moment.
"Children are a blessing from the Lord, and the fruit of the womb is His reward." Psalms 127:3
And just a side note- sorry about all the pee incidences in this post- I am usually a little more conservative - just had to share.
And once again, if you see me in the post office with no make-up, stir-up pants and an oversized winnie the pooh sweatshirt- get me help!
Sorry if you are wearing that outfit right now.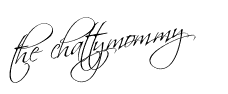 AWESOME GIVEAWAY STARTS TOMORROW!!!!