When I wrote this last
post
, someone (
Theresa
) suggested a stainless steel pan. When the great people over at CSN offered a review of one of their products, I knew I wanted to get a new frying pan!
After placing my order, I received a confirmation email letting me know it would take about a week to get.
Next, I received an email letting me know my item shipped.
And in the mail, I received this beautiful Kinetic Classicor 12 inch Stainless Steel Covered Chicken Fryer!
CSN
was great in getting it to me exactly when they said and the box was in great condition.

I love the shiny stainless steel! It is a beautiful sight to behold.


And boy, do we use this pan!
The first night, I made a huge mess of chicken cutlets- the 4 pound package for dinner, leaving us extra for wraps.


And don't forget a family favorite, BACON! In case, some of you forgot in the middle of our healthy eating movement- bacon is those crispy strips of pork that make every meal better.


And one of the best parts of the pan is the clean up- I never realized how quickly a stainless steel pan cleans up. And with our family, we use the pan almost everyday- it is nice that clean-up is a snap.
My purchase with CSN was flawless and I highly recommend ordering something from one of their over 200 stores!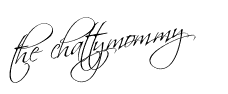 **I received this pan from CSN for the purpose of review. I was not compensated in any way.**