We made it to the beach after a
crazy morning
! The kids had a great time burying me and took awhile to take the sand off of me even after I told them it was hard to breathe with all that sand on me! Darling children!
The sky was beautiful, the weather was warm, but not a heatwave and the waves were huge. The kids were able to play in the surf and it was amazing! Because today was Saturday, it was packed, but not terrible!
The husband made an awesome hole that the kids played in for hours and recruited friends from other blankets to help dig and take care of the hole.
We were there for over 7 hours, but we had everything with us!
The pack and play, the cooler, towels, and a ton of chairs. Oh and don't forget the play things.
A sandcastle my daughter made with newfound friends.
I dream of moving to a less congested, easy living place, but living on an island ain't so bad.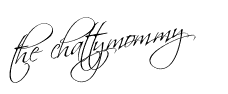 Don't forget the
Etsy August giveaway
that ends tomorrow and has low entries!