My brother came for a visit this past week with his girlfriend that we met for the first time.
This was a big deal in our house and for our family.
My brother lives in California and my kids miss him like crazy.
In all our preparation the week before, my mother and I decided the tent would be nice at her house to block the sun during the BBQ she was planning.
Now we have had the tent for years, but it was always my brother who set it up.
We would show him- we thought.
Hey, if he could do it on his own, it would be even faster if 2 women did it.
So, on a Thursday night, I went to my mom's with the 3 younger kids (oldest was at camp) and we attempted to put up the tent.
It was supposed to look like this:
It looked more like this:
It took a long time and we basically needed my brother to finish it when he came, but the night was not a total loss.
My mom and I were busy and the kids were running a muck.
We told them go get Yia-Yia (greek for grandma), my mom's mom who lives on the side of her house.
Well, Yia-Yia heard there was bubbles and the rest was history.
She played with them and when the mosquitoes started coming out, Yia-Yia could not find her bugspray, so she used Fantastik, telling the kids they can't get it on their clothes because it could eat through them. They found this hysterical.
She then made the kids ice cream cones and some even got 2 (unheard of in our house- mom's stingy on the treats) and then it dawned on me.
Yia-Yia is almost 80.
We are blessed.
At my mom's house that night, there was 4 generations.
And sometimes when Yia-Yia visits our church when there is bad weather to go to her own, there are 4 generations under our church roof.
When my kids go to bed at night, there are 3 generations praying for them while they sleep.
God is good and we are blessed.
And for those who do not have multiple generations serving the Lord, be proud that you are the first, just like my Yia-Yia was many years ago, when she decided to follow Jesus and didn't turn back.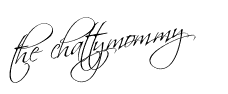 ***Only 12 hours left to enter the
Etsy August Giveaway
with low entries!***