It's week 2 for Etsy August! Up next is Jolene from
UmbrellaKids
!
Jolene does some amazing work and you will receive most of her work within a day or 2 because it is sent as a JPEG straight to your email so you can print it yourself or take it to your photolab for printing.
I asked Jolene some questions and this is what she had to say:
How long have you been selling on etsy?
I first started selling on Etsy in March of 2008, my shop at that time was called jomacs - this is where I sold my original paintings on canvas. In September of 2009 I opened my current shop, Umbrella Kids.
What made you start your etsy business?
Umbrella Kids came as a result from being pregnant with our daughter. During the pregnancy and still to this day, I became REALLY crafty - It was very new to me, even though I always painted before - I wasn't a crafter. Suddenly I wanted to make all things pretty... my husband always said he has never heard the word 'pretty' so much in all his life as he did with that pregnancy. I tried everything from book binding to sewing aprons and jackets, making mobiles for above the crib, designing digital scrapbook paper, clip art and so much more. From all this creating and crafting I came up with children's art and decided to open Umbrella Kids and share our line of personalized children's wall art and flashcards with all of you!
What do you enjoy most in life?

I love God my Lord Jesus Christ, and I am so thankful for all the blessings and works he has done in my life. He has blessed me with a wonderful husband who also loves the Lord and truly cares about me and our two children. I love spending time with my family - exploring, dancing, singing, laughing, playing and crafting, we have so much fun together!!!
What is something you would like everyone to know about you?

I love being crazy - (in a good way), I love to dance around the house, I enjoy coffee with LOTS of butter pecan cream - even though my cup always seems to get cold before I can finish it.. :(
I like to decorate our home to make our personality pop. My husband and I love having our friends in for dinner. Also pedicures and shopping with the girls is always a treat!
What site do you visit most on the internet?
I would have to say Etsy is first - makes sense it is my business.
Finally, what is your favorite item in your etsy shop?

My favorite item would have to be between our
flashcards - http://www.etsy.com/listing/51975480/the-complete-set-of-the-alphabet
printable calendars - http://www.etsy.com/listing/51969311/2010-printable-calendar-each-months
and the boys or girls sets of three wall art prints. - http://www.etsy.com/listing/46627083/set-of-3-8-x-10-wall-art-prints , http://www.etsy.com/listing/42388327/girls-set-of-three-personalized-monkey
I love this counting page as art. It would be great for a child's room or a learning tool in the kitchen.
Custom Baby Announcements- too cute- I love the personalization and this may be my next baby present I buy. I can order it, when it comes print it out, and put it in a beautiful frame- what do you think?
Check out this art work for a girl's room or in blue for boys- so trendy- I love it!
And my very best favorite- alphabet cards- just in time for school. They are printed on heavy duty cardstock and sent to you.
Jolene has so graciously offered 15% off for any follower of The Chatty Mommy- just write thechattymommy in the note section.
Or
Win a $25 store credit!!!!
Here's how:
You must be a follower of The Chatty Mommy and tell me what you would buy from
UmbrellaKids
-
this is mandatory- 1 entry
Make
UmbrellaKids
a favorite on etsy- 3 entries
Blog about it and leave me the link- 5 entries
Leave a separate comment for EACH entry.
The contest will end Sunday, August 15th at 2pm EST and a winner will be picked by random.org.
Good Luck!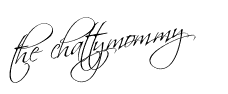 *I was not in any way compensated for this giveaway.*