...I need a new pan?
I cook everyday and my pots and pans and
dinnerware sets
are deplorable. Not to mention I own one cookie sheet and it looks worse than my frying pan!
Oh yeah- that is my stove that was probablly installed in the 70s.
I am not really complaining (ok I am), but it is my own fault. I spend money on junk all the time without really thinking.
I could of been saving for something new- like a frying pan or maybe even a stove.
I read a blog the other day and the woman said her family of 5 did not use disposable toliet paper and would do anything as long as it was moral and legal to save money.
OK, don't get me wrong, I am not about to stop using my Scott's 1000 sheets (good for the cesspool by the way), but could I save a little more?
Oh yeah!
So, I am wondering if anyone has some really great money saving tips and/or some great money saving blogs?
I feel some life changing, money changing plans for this fall for this family.
Let me know what you think or do, or both.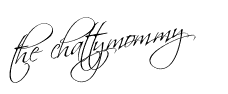 Don't forget about my new Etsy August Giveaway!