3. I am in a place where I am questioning all the grey areas within people in church and the Christians I am in contact with. I guess it is part of growing in the Lord, but I am finding that I have to constantly make decisions to be one way or another. Do you feel this way too? I just pray I am making right choices that are pleasing to Him.
4. I love peanut butter. I like to melt it in the microwave with a little sugar and pour it over vanilla ice cream- there is a weight loss tip for you- NOT.
lol- I am bringing back that whole NOT saying- do you remember that one?
5. My desk is always a mess. It is a wonder I find anything, but I usually save everything so I usually always have what I need.
6. I always wanted a nose ring as a teen. My parents always told me no. And my mother added that I would have a huge pore there forever, even if I let it close. I am thankful they said no. One time, I told me girlfriend we would get tattoos, but...
we got the top of our ear pierced instead. It hurt so bad - I took it out in a week. Boy, am I wild and crazy before coming to the Lord or what?
7. I played field hockey for 6 years during junior high and high school. It was the only sport that didn't have try-outs for the girls. I really enjoyed it and am glad I did. Even though out of 45 girls, I ran the slowest!!! Probably still do.
I would like to pass this award to:
Congratulations Girls! I love reading your blogs.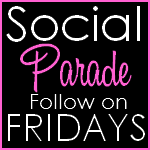 DON'T FORGET ABOUT THE
GREAT GIVEAWAY
!