Congratulations Karen!!!
It is not very often I see #1 win on the giveaway and you did! So awesome! Either comment me or email me and let me know what email address to give to Elephant tales.
And a very special thank you to
Elephant Tales
. I love all of your personalized treasures! Thanks Susan. Don't forget about the 10% off!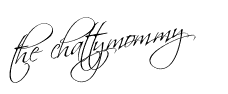 I'll be back tomorrow with what the kids did this weekend! And what I didn't have to do!