If you haven't read part one yet, read it
here
.
I knew we were going to the hospital, so I started to take off my nightgown and tried to put my tank top on. I didn't have time to put the tank on.
I was so sure if I pushed I would be ok.
I pushed once and my water broke (I had never had that with either of my first 2 pregnancies). Water was everywhere. I couldn't believe what was happening.
To keep the water to a minimum, I stayed half standing, half squatting over the toilet bowl.
I felt something weird along with all the pressure.
Slowly I reached down and felt....
THE BABY'S HEAD!
"CALL 911!", I yelled to my husband.
He was calm and collected and called. He told them we were having a baby and stayed on the phone with them.
I started thinking. If my mom would come maybe we could lie me down on the floor and my husband and she could help to pull the baby out.
In the mean time, I was vaguely aware that I was still not wearing a shirt.
The pain was coming again. These thoughts happened within a matter of seconds.
The Lord spoke to me then.
I didn't hear His voice.
But I heard, "Reach down and pull the baby out hand over hand."
I did just that.
As I stood squatting, I pulled hand over hand and felt the weight of my baby.
My body was so tired, put this amazing "liquid" strength just poured through my arms and legs and allowed me to hold the baby while still standing. I knew it was supernatural and I knew it was the Lord.
My husband was right there with me and was talking with 911, saying the baby is out!
He grabbed my nice clean towel and wrapped the baby.
We both looked to the baby's nose and mouth and it seemed like hours, but probably only 8 seconds (Do I have a nasal aspirator- yeah I know I do- where is it- why am I not more organized- where are the paramedics)
and then the baby cried.
My husband looked at me with a strange look and looked at my eyes- later he told me he was scared I might pass out and wanted to make sure I was ok- he was amazed that I was.
I turned and saw my husband bending over his sneaker.
It looked as if he was taking off his sneaker.
Once again, I thought, "Why Lord?" What is he doing?
Then I heard him on the phone, getting directions on how to tie off the umbilical cord.
If we held the baby too high, the baby's blood would flow to me and if we held the baby low, blood would rush to him. Since my husband is in construction, when the dispatcher told him tie it off six inches from the baby, he knew exactly where to tie it, where I would of had to do thumb to thumb 6 times!
At the time he was tying it someone showed up at my bathroom door (mind you - I am still not wearing a shirt- think national geographic- scary)
and we thought - great paramedics!
He was young- younger than us and in a uniform with gloves on- we naturally thought he was ready to pitch in!!
Wrong!
He held his hands up and said "you guys are doing a great job."
We then realized he was a cop- first on the scene- he wasn't helping. But he was nice.
Next enter my mom (we live about 1 or 2 miles away- it only took her about 10 minutes to get to our house but felt like an eternity) and she hears a baby crying.
She swooped into my tiny bathroom with my husband, me and our baby.
My husband looked up at this point and said, "What is it?"
I thought I saw and told him, "It's a boy!!!", but then was so nervous it wasn't - I checked again- thank God - I was right.
For about 15 seconds my husband cried!
This might not seem that big of a deal, but when you have a husband like mine, who never cries- it was earth shattering!
At this point the paramedics rushed in and started suctioning the baby. As soon as they took him from me, all power left my arms- I was so weak.
I lay on the stretcher in my tiny living room with four unknown men moving about, happy to be helping in good circumstances. I looked over and watched as my mom held my new baby boy in her arms wrapped in mylar(helps keep the baby's heat) cooing and just smiling down at him.
My husband was on the phone with our doctor. "Dr. Mark, we had the baby in the house!"
"No way" said Dr. Mark.
"We had a boy, Dr. Mark!!", said my husband.
"Wow, you had the baby at home," said Dr. Mark.
They went to hand me the baby as we entered the ambulance- I couldn't hold him- I had no power and was exhausted. My husband sat by me and held him as we made the 15 minute drive to the closest hospital (not my hospital- not my doctor).
The paramedics asked, "What's his name?"
My husband who always names the babies said, "My wife delivered him, she can name him".
"Jack", I said. Jack.
My favorite name.
We made it to the hospital, where they helped deliver the placenta which had caused me excruciating pain the whole time after Jack was born, so that was a relief.
They weighed him- 9lbs even. They measured him and he was 21 inches long. His apgar was a 9. And I didn't need stitches. I felt great.
God is good. I prayed for a boy and a great experience and boy did He deliver.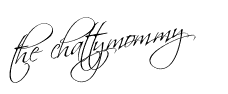 Tomorrow- My 100th post and a giveaway!!!!!