We went to our local Memorial Day presentation today. We drove over to my mom's house and then walked up her block. We heard a lot of different people speak including the parents of a fallen local soldier who I wrote about a few days ago. It was amazing to hear them speak and to think it is 106 degrees where our soldiers are right now. We are blessed to have these men and women fighting for us as well as those who have come before.
It was a special sight to see the flag raised so high,
and to watch the people salute the flag, and to hear the guns go off. I would of totally been in the zone of praying and trying to understand what it is like for a soldiers' family, BUT my kids were crying and complaining about the walk, the sun and who should get to ride in the wagon!!!!!
What kind of kids am I raising here?
We spoke a lot about the soldiers and their Papa who was in Vietnam, but they need a wake-up call. First thing, I need to stop complaining about anything- it starts with me and the example I set for them. But I digress...
I just wanted to leave you with 2 blogs I regularly follow, that are active military famlies, so if you are so inclined to, leave them a nice message today on Memorial Day!
http://trooppetrie.blogspot.com
http://6arrows.blogspot.com/
Hope you had a great day!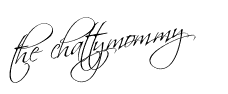 Coming up..... Pictures of the garage sale- how much did I really make?