Friday and Saturday were the days we decided to have our annual Memorial Day yard sale.
"We" being me and my best friend. We had it at her house because she lives in a great location for a lot of business and she is super organized and gets up at 5 to start setting up. This allows for me to be there a little late!
We were a little nervous- this was our first Friday garage sale! Our husbands said it would never work, but we were confident it would- we had seen so many in the past in our area!
And Friday was a major success!
We made awesome money and had a steady flow all day.
I made $140 the first day and $65 the second! That is the most $ I have ever made at a yard sale!
My son, who loves to make money, sold iced tea for fifty cents a cup. He made about $8! I was amazed. People thought he was cute, gave him a dollar and said keep the change! What recession?
My girlfriend attempted to find homes for 3 cats that her neighbors abandoned. All of you who love animals, can do a collective "Awwwwww" right about now.
She has been feeding them, but can not keep them because her dog is not a cat lover. Some people were interested, but she could not get rid of them even with the offer of free food!
We sold a lot of stuff and it was good to get it out of the house and the basement.
But....
Boy, am I tired!!!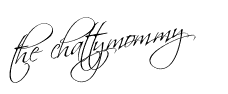 Coming up.... the giveaway loot I won!