So, I have been thinking of Easter and the whole basket thing. I vacillate on this so much every year and every year I do something different. Sometimes only a bible, sometimes small toys and candy- sometimes just too much!
Rules I set for this year:
-I am writing a list of exactly what I need before I enter the store.
-I will not make multiple trips- I buy too much this way.
-I will not shop with any of my children- not even the youngest. I lose concentration.
-Possibly 1 thing for around $7 each and some candy.
-Limit the candy- I put it up in the cabinet and they forget about it and I throw it out sometime in the summer. Waste!
-I will not take any requests.
Ok- now it is written down- I will stick to it.
My older kids tell me how kids get games for their Ds's in their baskets and it is like a second Christmas.
Seriously?
Are we kidding?
Maybe I should get a Easter club along with the Christmas club to help save for Easter baskets.
Mark my words- It will happen.
Do you think God envisioned giant Easter baskets when He sent His one and only son to die on the cross for us and then rise again?
He died for our sins- what is me overspending on candy and junky toys that are all thrown out?
SIN
I said it- no judgement- just laughing at my previous transgressions.
Not this year.
Not this year.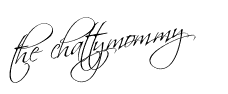 Sorry about the signature with the giant border- I am working on it!